In the beginning there was White.
Starting from Arita, we introduce the new "Ki-vessels" to the World.
2017. The new "Ki-vessels" were born from an incredible challenge,
mastered by the craftsmen who inherited the traditions of Arita porcelain.
Keeping white "Hakuji" as the origin of Arita porcelain in mind, we created a minimalist,
radically simple and sophisticated "modern Japanese" form.
This is what the craftsmen of a new generation elaborately created, using their finest techniques.
In Kidate, "Ki" refers to the vessels, while "date" comes from the Japanese expression
which means "The dish emphasizes the food or the sake to make it even more delicious".
To begin, we introduce this new series of unprecedentedly luxurious "Sake Ki-vessels".
They were created to savour Japanese sake at its finest, now recognized the world over.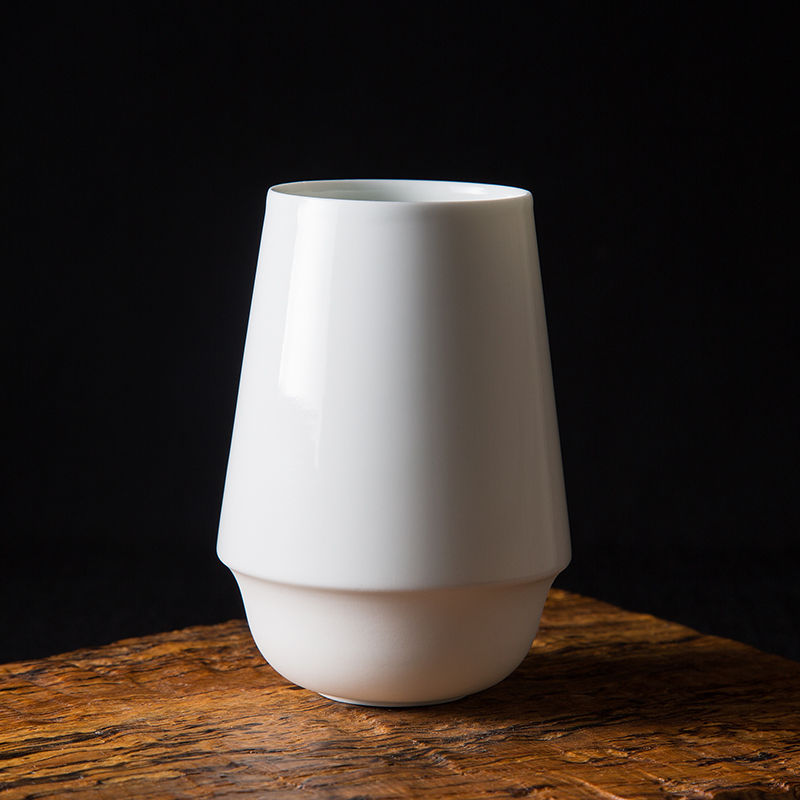 SOKO-MARU Old Fashioned Glass
Behold the plump base under the sharp line.
This series has a simple, though unpredictable form.
In order to protect the true aroma of the sake, the interior and exterior of the body has been covered with extremely thin glaze while keeping the exterior of the base unglazed. The contrast between the natural porcelain and the white "Hakuji" adds an interesting touch to the design. Of course, this piece can also beautifully emphasize any highly aromatic drink other than Japanese sake.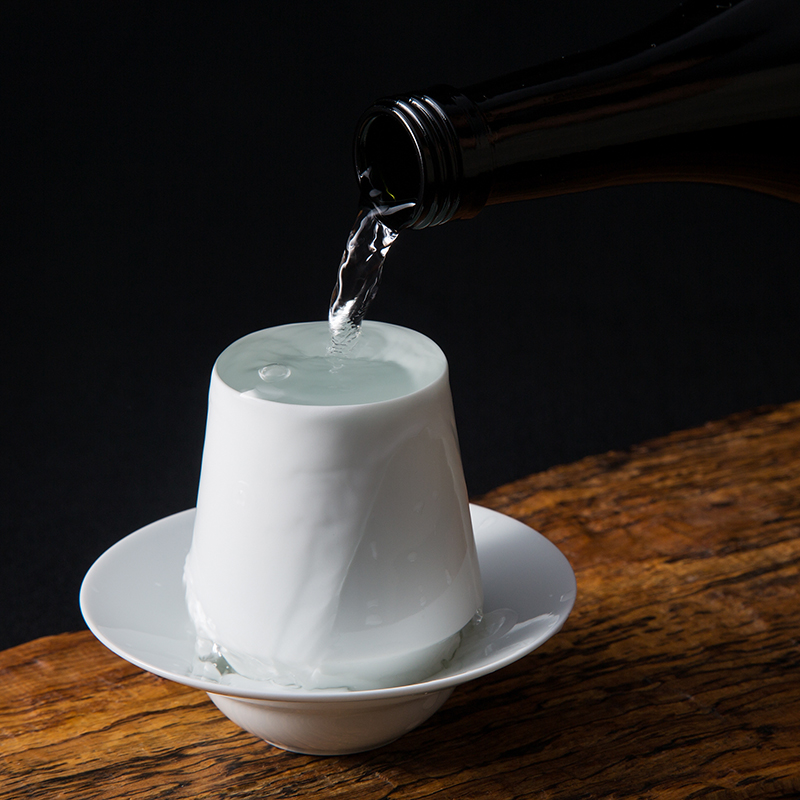 SOKO-MARU Koboshi
Japanese sake overflows. This glass highlights the mise en scene.
As an expression of "omotenashi" -- Japanese hospitality--, we serve sake to make it overflow ("koboshi") from the glass into the saucer.
Let's appreciate this special cup of sake with elegance!
The saucer can be used to serve any liquor or appetizer. When serving sake in the glass coupled with the saucer, let it overflow from the glass into the saucer to its edge, to measure exactly one "go" (180cc) of sake.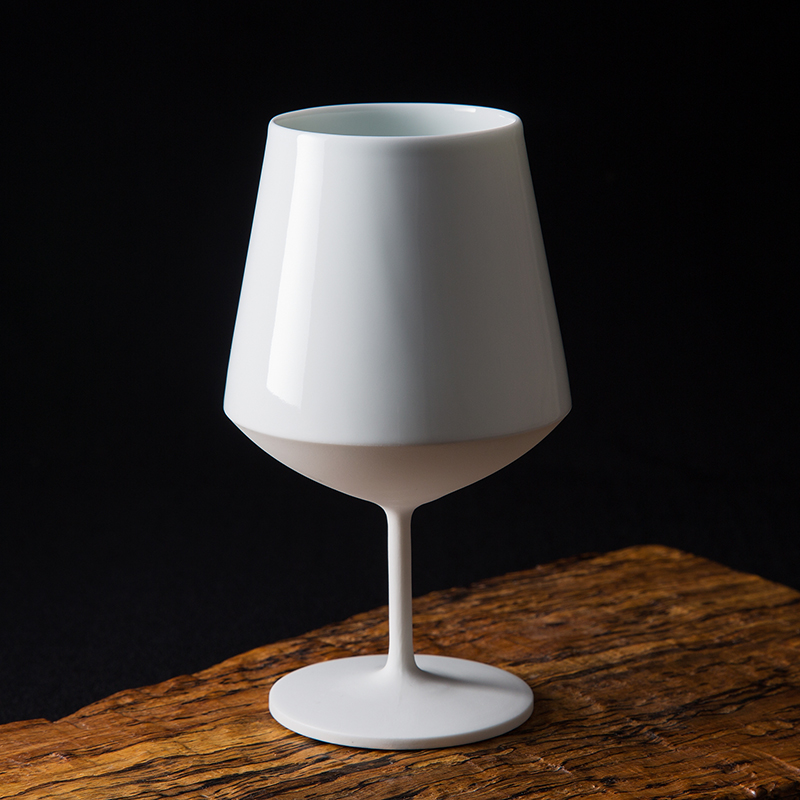 KU-KI Old Fashioned Glass
To develop this glass with a stem, we started from the idea of a stalk coming out from the earth; thin but as strong as the stem of leaves and flowers.
The "kidate" series of vessels can also be used for any drink other than sake, and they can be adapted to every scene and arrangement. A part of the stem has a greater adherence to avoid it slipping from the hand.
Touch and taste the pleasure of genuine fine porcelain.